Grassroots Independent Forest Monitoring
The evidence is building that granting indigenous peoples and other local communities control over their territories improves forest protection. This is because they are directly invested in the survival of forests, and want to ensure that future generations can continue to live and thrive in them.
ForestLink is making this a reality – enabling communities to defend their lands, denounce illegal activities, environmental destruction and abuses and to connect with civil society organisations to advocate for their rights.
Monitors and community members are in regular contact with partner field officers who work on the ground. This allows our team to be kept aware of security issues facing the monitors.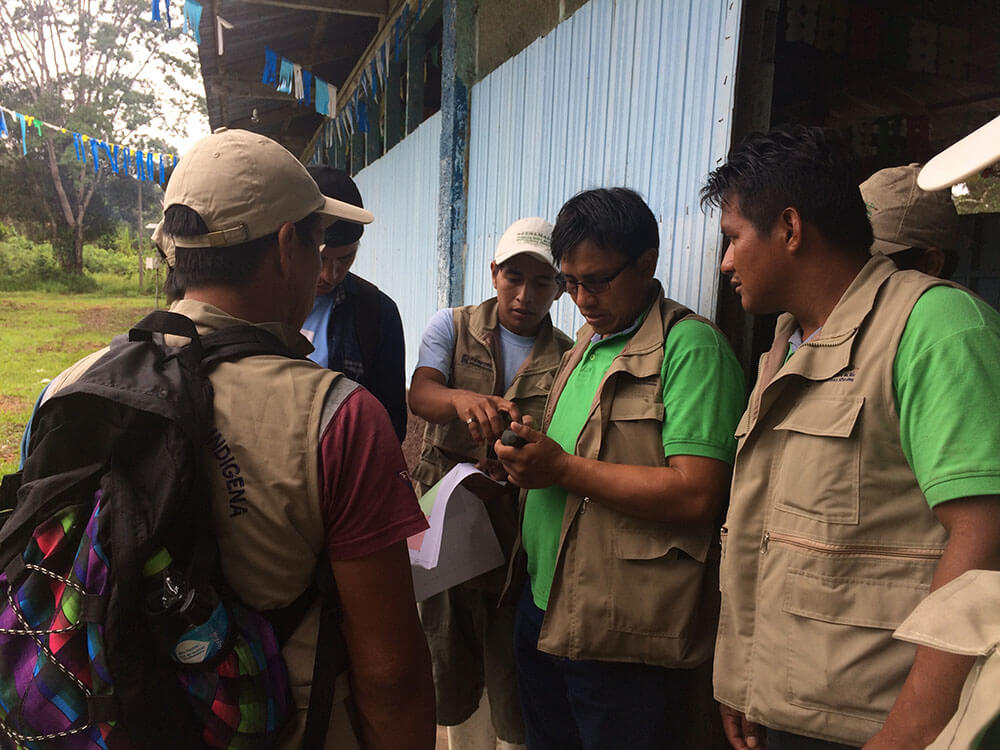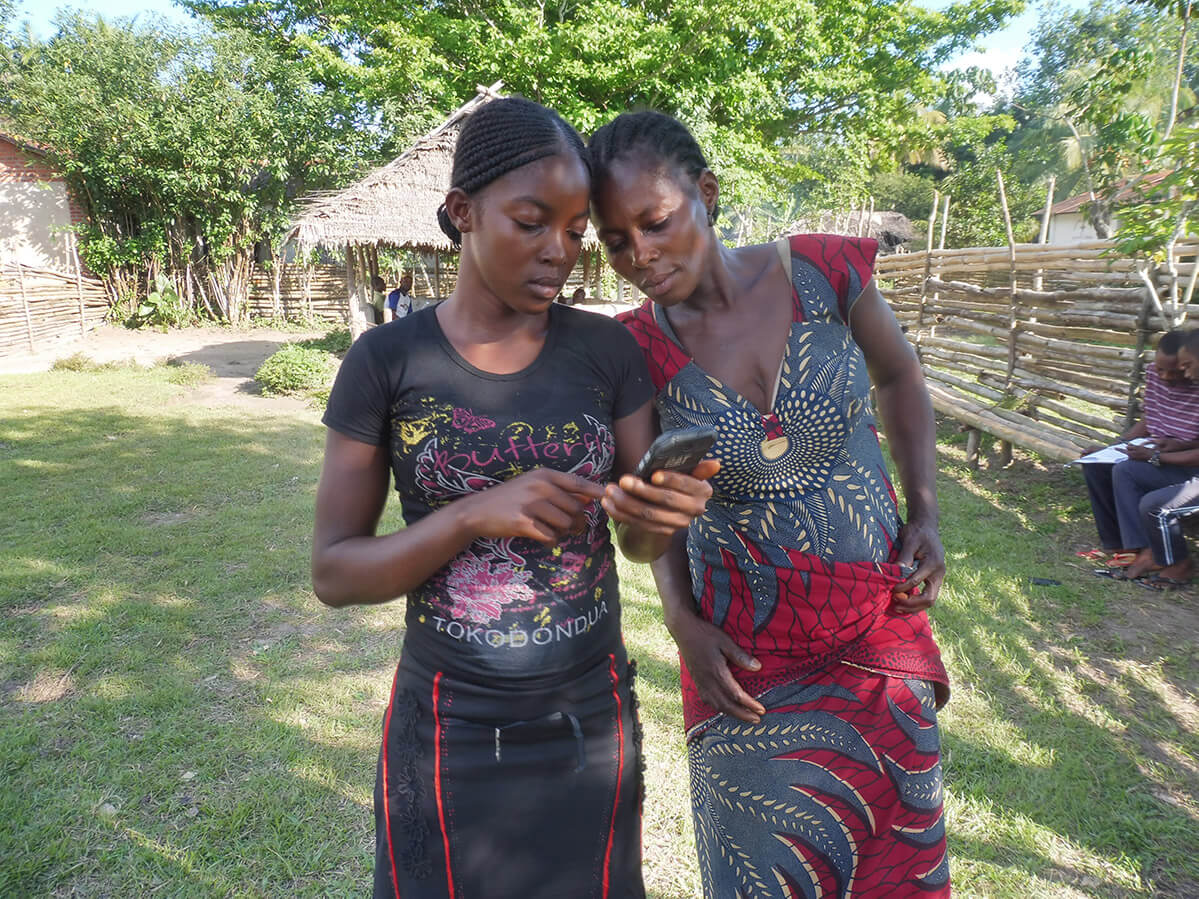 What is the role of the community?
Independent forest monitoring has played an important role in tackling illegal logging, mining and encroachment over indigenous territories. However, many independent observation programmes depend on costly field missions by international and national NGOs. New advances in satellite forest monitoring have transformed our ability to detect forest loss – but may not show us what is causing it. Furthermore, these advances can be detached from local realities and law enforcement systems.
With ForestLink, community monitors are able to respond rapidly to local information, and without great expense. Many civil society networks and government agencies are now actively responding to these alerts. Having a wealth of information flowing directly from the field has in turn strengthened and legitimised independent monitoring networks across Central and West Africa as well as Peru.
Cost-effective Action
Community-based monitoring is a simple and low-cost solution for combatting forest illegalities and human rights violations. ForestLink alerts can be sent for the cost of a text message and on average, deploying the system costs US$ 6 per hectare a year, a drop in the ocean compared inefficient forest protection programmes – or the cost of inaction. The information provided is reliable, secure, available in real-time, and allows for the monitoring of large forest areas. An ever-growing number of communities are asking our partners and community monitors to help train their villages on the system, multiplying the effect of our interventions.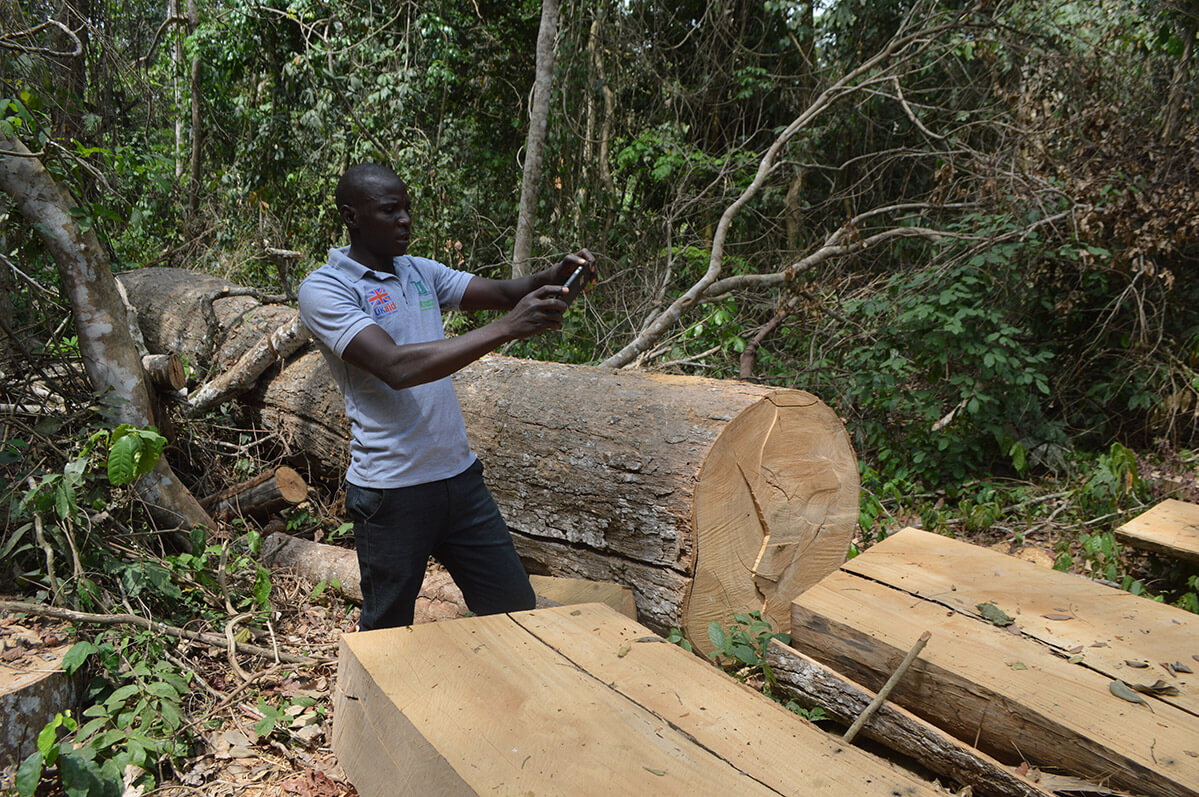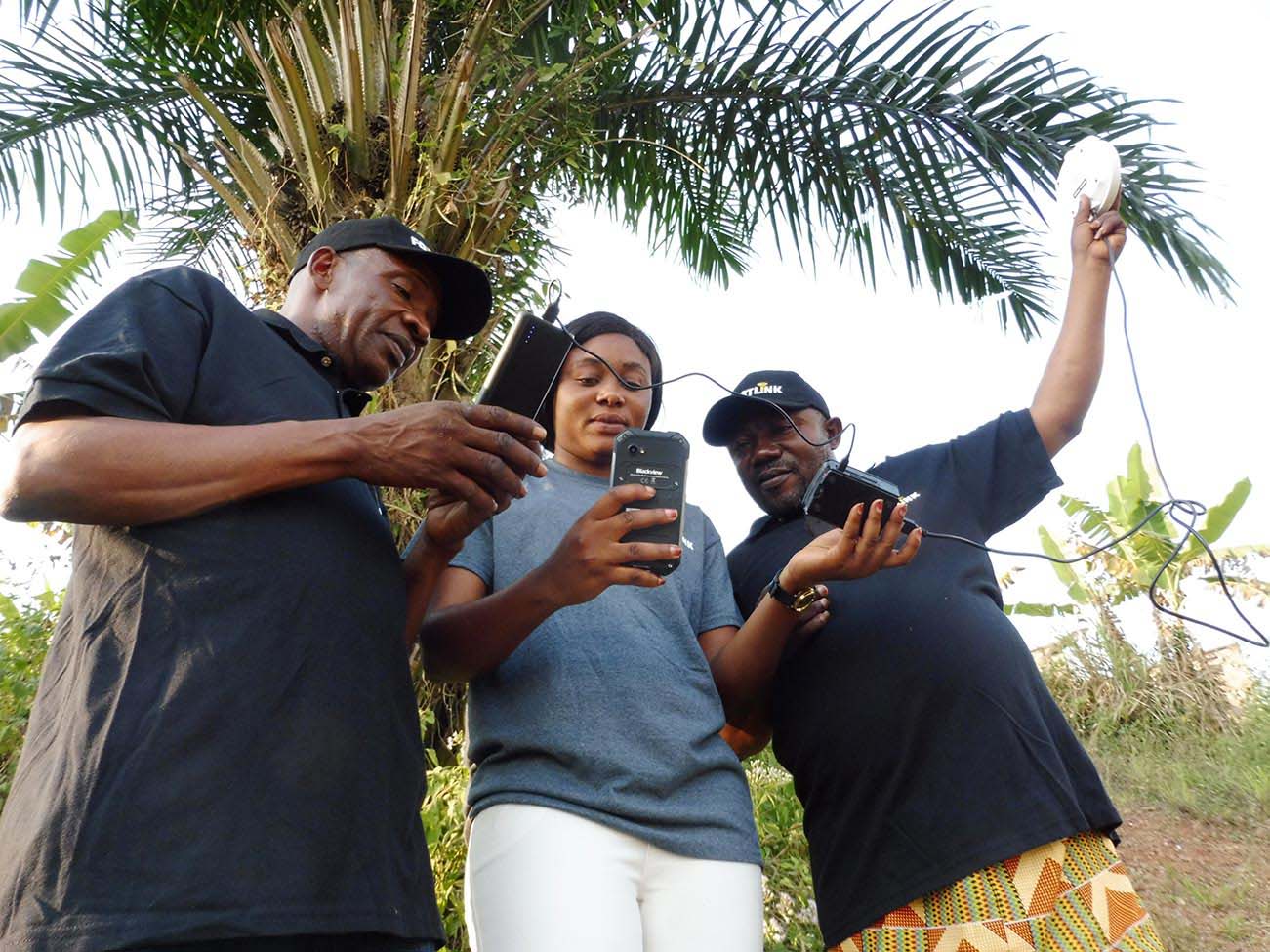 Championing Inclusion
For ForestLink to be truly successful, community inclusion has to be a priority. Every community member brings a unique skill set and perspective to the monitoring process. At the same time, some groups can be socially marginalised and suffer disproportionately from the impacts of illegal logging. RFUK and our in-country partners work to ensure that indigenous peoples and women are involved in each stage of community-based forest monitoring, from the selection of monitors to community advocacy activities.